New Sign Installation
---
As the premier resource for sign installation in Opdyke, IL near Mount Vernon, Bonnie, and Bluford, IL, we're proud of our decades of experience installing all kinds of signs. Years of experience and our own crew of licensed professionals give us the knowledge needed to deliver the results you want. We install new signs the right way the first time. We commonly install the following sign types:
Building Signs
Cabinet Signs
Channel Letters
Dimensional Letters
Electronic Signs
Interior Signs
Large-Scale Banners
Menu Boards
Monument Signs
Parking Signs
Pylon Signs
Site Signs
Wall Signs
Sign Maintenance and Sign Repair
---
Signs go through a lot of wear and tear during their lifetime, especially if they're outside and exposed to the elements. We're the name you can trust for sign repair in Opdyke, IL near MT Vernon, IL. We provide the following services for signs and lights on your property:
General Sign Repair: We can repair any type of sign, and our service vehicles are stocked with all components needed to get your sign working properly again.
Sign Cleaning: The condition of your sign says a lot about the quality of your business or organization. We bring signs back to life so that you can make a winning first impression every time.
Scheduled Maintenance: Regular scheduled service helps you stay on top of potential outages. Contact us today to learn about the benefits of proactive maintenance, and how it can save you money in the long run.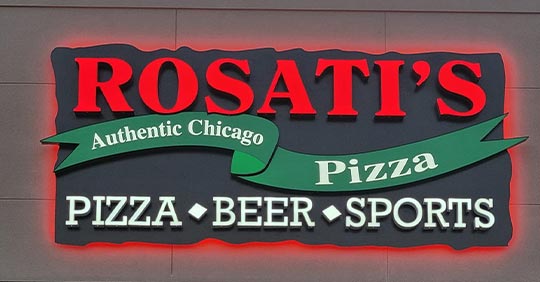 Reliable Sign Installation and Maintenance Services
Signs are the most important tools when it comes to getting the word out about your business. Rely on T. Ham Sign Inc. to install and maintain signs that provide a great first impression on customers and guests. Contact us today at 618-242-2010 to receive a no-obligation quote.